---
TECHNICSERVICE steps in when it is needed the most, adding a vital ingredient for the successful implementation of the project.
As a full capacity industrial supply and engineering company specialized in supply chain management of oil & gas plants and marine industry, facilities & refineries procurement processes we offer wide and comprehensive ranges of products & services to our customers.
Partnership with world-renowned brands
Our exemplary professionalism and competence in oil and gas field has been recognized by leading manufacturers of their respective fields.
Currently, we are exclusive partners and official representatives of companies such as: Chromalox Inc., Tractel Ltd., Dupont Inc., Hoppecke Industrial Batteries Ltd., 3M, Primary Fluid Systems Inc., ISS Chemicals Europe B.V., Ciglow Industrial Services Ltd., CableSafe, Multitek Power Ltd. and Nefteprodukt CJSC in the region.

---
WEALTH OF KNOWLEDGE AND EXPERIENCE
---
Working with key players of industry in Azerbaijan, Kazakhstan, Russia, Turkmenistan, Uzbekistan and others we have accumulated knowledge and experience about business ethics practiced across the globe, establishing different strategies and procedures for each country we are operating in, without overlooking our fundamental values.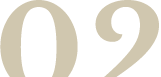 ---
FLEXIBILITY
AND MOBILITY
---
Current market trends and likelihood of constant fluctuation in oil prices forces companies in this sector assess supply chain and procurement procedures and look beyond short-term tactics.
We in turn tailor our strategies to local conditions and based on the needs of each customer providing best possible services in the shortest available time frame.
---
QUALITY PRODUCTS
AND SPARE PARTS
---
Our company is a leading provider of industrial products & spares, and our scope is ever-growing. We are supplying complete line of MRO products for all of your maintenance, repair and operational needs.
Although much remains to be done, we believe our commitment and experience to bring value to our partners and industry in general.